Sedatech Casual Gaming PC AMD A8-7600 4x 3.1Ghz (max 3.8Ghz), Radeon R7 Series, 8 Gb RAM DDR3 1600Mhz, 1 Tb HDD, CM© USB 3.1, Wifi, CardReader, Full HD 1080p, 80+ PSU. Desktop Computer without OS – Price Drop FILM AND GAMES IN FULL HD!
Offering modern design and a lot of power, this is the ideal configuration for gamers looking for a fair-price PC
Equipped with DirectX along the graphics card ATI Radeon R7 Series and with the powerful CPU AMD A8-7600 4x 3.1Ghz (max 3.8Ghz), will allow you to discover the world of video games!
Furthermore, the quality of its motherboard ensure excellent longevity for any improvements, as well as exceptional video quality through Full HD 1080p
PRODUCT SPECIFICATIONS
[CASE]: Inter-Tech Q2 Illuminator – Red LED – 3x 120mm Fans
[POWER SUPPLY]: 350W 80+ Power Supply
[MOTHERBOARD]: ASUS A88XM-E/USB3.1
[PROCESSOR]: AMD A8-7600 4x 3.1Ghz (max 3.8Ghz)
[GRAPHICS CARD]: ATI Radeon R7 Series (onboard)
[RAM]: 8Gb DDR3-1600 Dual Channel (2x4Gb) – 32Gb max
[HARD DISK DRIVE]: 1000Gb 7200 rpm
[OPTICAL DRIVE]: DVD+/-RW Writer Dual Layer
[OPERATING SYSTEM]: None (without Windows)
[WIRELESS LAN]: 300 Mbits – 802.11 b/g/n
[MEMORY CARD READER]: All-In-One Card Reader (intern)
[FRONT PANEL PORTS]: 2x CM© USB 3.0 | 1x CM© USB 2.0 | Micro & Headphones
[REAR PANEL PORTS]: 2x CM© USB 3.1 | 2x CM© USB 3.0 | 2x CM© USB 2.0 | 1x HDMI | 1x DVI | 1x VGA | 2x PS/2 | 10/100/1000 Mbps Ethernet | 5.1 Audio
[DIMENSIONS (W x H x D in cm)]: 21 x 49 x 46,5
MANUFACTURER REF.
UC07703I1 Gaming PC Tower, with Processor Quad Core AMD A8-7600 4x 3.1Ghz (max 3.8Ghz)
Computer/Computer, 1Tb HDD, Wireless LAN and RAM DDR3 8Gb 1600MHz. Be aware the PC is delivered without monitor, mouse and keyboard. Motherboard ASUS A88XM-E/USB3.1 with CM© USB 3.1, Full HD 1080p
No Operating System. PC compatible with Windows and Linux. Drivers CD supplied.
Brand new computer – 2 years collect & return warranty on parts and labour.
Not what you are looking for? Discover all our configurations from wide selection of Gaming PC with CPU AMD A8, by searching "Sedatech PC" in the search box. And please contact us whether you have a general question or a specific request!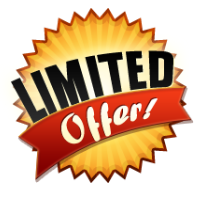 View More: Sale Offers