Quality Refurbished IBM Lenovo X201 CM© Laptop ✔ Intel Core i5 ✔4GB ✔ 320GB ✔ WIFI ✔ Warranty ✔ Windows 7 Pro – Cut Rate This lightgweight fast IBM X201 has a fast i5 2.4 Ghz Processor that is ideal for multitasking, we have other IBM Lenovo X201 available in our Ebay shop. This CM© Laptop from the IBM Lenovo Thinkpad range is ideal for home and office use. This CM© Laptop is ready to use as soon as you open the box, we have cleaned, tested and refurbished this laptop so it is ready to use as soon as it is received. You simply need to connect the laptop to your wireless network. This cheap laptop has 4gb memory installed within this Windows 7 IBM X201 laptop this will also optimise the performance of this IBM Windows 7 CM© Laptop.
We have pre-installed Windows 7 Professional on this laptop, Windows 7 Professional is stable and well built operating system that makes navigating between multiple programs a simple process. Windows 7 Professional is a very well regarded operating system that is ideal for the novice laptop user up to the professional with a heavy reliance on their laptop. Fully Refurbished and Tested
Fast Core i5 Processor
Wifi installed and Ready To Connect
Despatched quickly via next day delivery to UK Mainland
90 Day Return To Base Warranty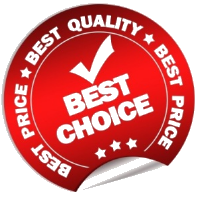 Related Items: Sale Offers