Bluetooth Keyboard, LESHP Wireless Bluetooth Touch Keyboard with Built-in Multi-touch Touchpad For Windows PC, Smart TV and Android OS Tablet, UK Layout – Cut Price
LESHP Bluetooth Touch Keyboard:
Whether you're surfing the Web or e-mailing a friend, typing is just plain easy with sleek, low-profile keys that feel good and barely make a sound. They're easier to read and less likely to fade.
The LESHP Keyboard uses bluetooth technologies with a range of up to 10m with virtually no signal delays or dropouts, This LESHP Bluetooth keyboard seamlessly integrates typing, touch and gestures. So now you have everything you need to control and navigate your TV and computer in one device. With a large, built-in touch pad, you can type and swipe comfortably together.
Specifications:
☛Touch pad size: 79x93mm
☛Working voltage: 3.0V
☛Working distance: 10M
☛Current: 1.4mA
☛Sleep current: 0.009mA
☛Keyboard layout: 80 Keys
☛Sleep time: Ten minutes
☛Use Touch pad the working current: <19mA
☛Use key working current: <3mA
☛Keyboard Size: 326x107x17mm
☛Weight: 265g
Package includes:
☛1x Keyboard ☛Integrated Wireless Keyboard with touchpad: No need for a separate mouse, this compact keyboard has a large built-in touchpad that makes vertical and horizontal scrolling intuitive. Multi-touch navigation makes it easier than ever to point and scroll your way through the Web. With accurate cursor control and enhanced gesture functions, a smooth and responsive touchpad is ensured.
☛Bluetooth Wireless: The keyboard offers wireless freedom by pairing easily with your Bluetooth-Enable devices over Bluetooth wireless. You can use it on your desk, lap or anywhere within upto 10m of your devices. Watch video, browse the web, chat with friends and more, without delays or dropouts.
☛Wireless, Space-saving Design: Ultra-slim design takes up less space on your desk. Connects wirelessly to your computer, so there are no cables to get in the way. Integrated touchpad gives you simplified navigation without needing a separate mouse.
☛Keep On Running: Built-in energy saving features such as an on/off switch and smart sleep mode enabling you to keep running for longer. In fact, you can use this mouse for up to 200 hours of continuous use on just 2 AAA batteries!
☛High Speed Wireless Bluetooth technology provides a lightning fast connection and unrivaled operating range when used with your iPad, Tablet, PC and smartphone. Please NOTE that a Bluetooth receiver is required(NOT included) if your device without inbuilt Bluetooth.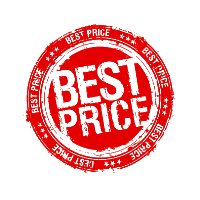 List More: Sale Best Buys