VYTRONIX BGGC01 1200w Compact Powerful Bagged Cylinder Vacuum Cleaner Hoover The VYTRONIX® BGGC01 Bagged Cylinder Vacuum Cleaner is an essential addition for your home cleaning. Powerful and compact, it is as efficient as it is mobile, and is ideal for use on carpets, upholstery and hard floors.
With 1200w of cleaning power you can be sure that you're picking up even the most invisible dust and dirt particles. Plus with the washable textile bag acting as a filter, these particles will be eliminated from the air flow, so they're not re-circulated around the home – which is particularly useful for allergy sufferers.
The reusable cloth bag separates and quarantines the unwanted particles from the air flow, providing your home with a much cleaner atmosphere perfect for sufferers of asthma, hayfever and pet allergies.
Portable, flexible and equipped with a 80cm telescopic tube alongside a 1.5 metre hose and 4 metre power cord, the BGGC01 Bagged Cylinder Vacuum makes it easy to clean all around the home, under sofas and tables, from the tightest of corners to the top of curtains and blinds without any over-stretching and at only 4.5Kg its easy to move around from room to room without any heavy lifting.
There's also an easy to use on/off pedal which can be conveniently reached with your foot and thanks to a large 2L dust bag with easy removal system, powering on/off and emptying the vacuum cleaner is clean and hassle-free.
Don't forget the dust bag included with your VYTRONIX is washable so don't throw it away, simply slide the clip off the bottom of the bag, empty and reuse
Product Specification
1200w Motor
Compact, lightweight and easy to use and store
Weighs only 4.5Kg
Large 2L capacity
1 x Reusable dust bag
4m Power cord
1.5m Flexible hose
80cm Chrome extension tube
Accessories: 2 in 1 crevice tool/dusting brush & upholstery tool
FREE 1 Year Guarantee High Power 1200w Motor
Large 2L capacity
Reusable/washable textile dust bag
Weighs only 4.5Kg
Accessories include: 2 in 1 crevice tool / dusting brush & upholstery tool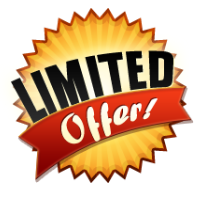 Related Items: Sale Products