3 x 5 Litres Pro-Kleen Artificial Grass Floral Fragrance Cleaner Disinfectant + Deodoriser – Reduced

Pro-Kleen Artificial Grass Cleaner is suitable for all artificial grass, astroturf surfaces including tennis courts, artificial bowling greens and synthetic lawns. It cleans, disinfects and completely destroys odours leaving behind a lovely floral fragrance. Apply the solution with a watering can or manual pump spray at a dilution rate of 2:1. Pro-Kleen Artificial Grass Cleaner can be used neat in heavily soiled areas. Agitate with hard brush in heavily soiled areas where necessary. Please note not to be used around aquatics Pro-Kleen Artificial Grass Cleaner is suitable for all artificial grass, astroturf surfaces including tennis courts, artificial bowling greens and synthetic lawns.
It cleans, disinfects and completely destroys odours leaving behind a lovely floral fragrance.
The product will also kill moss, Avoid use around ponds, Harmful to aquatics
Apply the solution with a watering can or manual pump spray at a dilution rate of 2:1. Pro-Kleen Artificial Grass Cleaner can be used neat in heavily soiled areas. Agitate with hard brush in heavily soiled areas where necessary.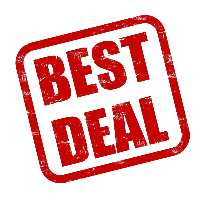 More Promoted: Sale Best Buys