Londisk 8GB Micro Memory Card 50MB/s Class 10 microSDXC TF Cards with SD Adapter

Londisk 8gb Micro SD Card:
1.Item Dimensions: 15mm*11mm*1.0mm
2.Read Speed: Up to 50MB/s read speed/b>
3.Usage: Digital cameras, computer, GPS, Speaker, mobile phone etc
Why choose Londisk Micro SD Card?
Londisk 8GB SDXC Micro SD Card is better choice for storing important data information:
1. 8GB high performance is available for capacity HD Mp4/Mov video, keep on shooting and recording, without worry about running out of memory;
2. X-ray proof/waterproof/magnet proof, do not worry about missing of your data;
3. Ultra high speed(USH-1) U3 reading/writing, display your high-quality videos on 4K Ultra HD TVs and monitors, step ahead of others;
4. Comes with SD adapter, also can be used as SD card, widely used for camera, computer, GPS, mobile phone etc.
About capacity:
128GBytes = 128,000,000,000 Bytes = 125,000,000K Bytes = 122,068M Bytes = 119.20GB 128GB=approximately 119GB-120GB (This is calculation difference between manufacturer and our PC, please Google 'Memory card capacity' to get more information)
Warm Tips:
1. Please use quality card reader to verify all memory card by H2testw on PC
2. Please don't use cheap card reader to test Micro SD card, speed of Micro SD card will be reduced by low quality card reader
3. The most reliable software to verify memory card is H2testw
4. Micro SD card speed is greatly affected by card reader, adapter, CM© USB port etc. Low quality device will 100% slow down card speed.
5. Up to 40MB/s read speed; write speed lower. Based on internal testing; performance may be lower depending on host device, interface.
Any product question please contact Londisk Customers Services. Thanks in advance. 1. 8GB Memory Card with FREE SD Card Adapter, also can be used as SD card
2.Compatible with SD/SDHC/SDXC, Class 10 U1, supports HD video play
3.Expand capacity for MP3, Cell phones, Android Tablets, Tablet PCs, GPS and Speaker
4.Protect your data from X-ray/water/magnet/shock/temperature
5.10-year warranty, professional After-sale Services for all Londisk product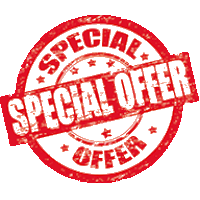 More Promoted: Sale Offers