Gourmet Gadgetry Retro Diner 3-in-1 Sweet Snack Maker, Red – Offer If you want to bake with your children or you just want to rustle up a small batch of sweet treats for yourself and your friends, this Retro Diner 3-in-1 Sweet Snack Maker from Gourmet Gadgetry is a brilliantly speedy way of baking without having to spend time and energy on firing up the oven. Ready to cook in less time than it takes to get your cake mix ready, and with three different pairs of non-stick baking plates to choose from – you can create a selection of cupcakes, cake pops and baked doughnuts in as little as 3 minutes per batch.
Cupcakes
Seven little bakes will release with ease, so it's easy-peasy to make batches of fairy cakes, butterfly cakes and mini sponges.
Cake pops
Make a dozen little orbs of cake to eat just as they are or add a stick to make a dinky lolly of sweet deliciousness.
Doughnuts
Everyone loves doughnuts and baked ones are just that bit healthier than the deep-fried versions. We love ours with a classic dusting of sugar – and maybe a little cinnamon – but they're great fun to decorate with icing and multi-coloured hundreds and thousands too.
Easy to clean
Once it's cooled, a swift wipe over with a damp cloth will take care of the casing of your sweet treat maker and the plates simply unclip to take to the sink if any mixture has spilt while you were pouring it into the moulds and, being coated with a high-quality non-stick, it takes very little effort to wipe away drips and splashes.
Easy to store
The lid locks securely shut and there are clips underneath to hold the neatly wound flex so it can't get tangled with other things.
Recipe and decorating ideas included.
Closed 20.5 x 26.5 x 12.5cm H. 3.5kg. Flex 70cm. 700W. Bake 12 cake pops, 7 doughnuts or 7 cupcakes in minutes.
Interchangeable plates with spring load function.
Premium non-stick baking plates.
Compact and easy to store.
Recipe suggestions and decorating ideas included.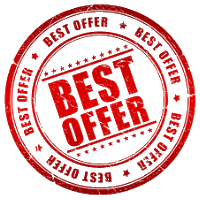 Discounted: Sale Category