Kawaii Squishies Toys 20 pcs Random – Giant Food Squishy Charms – Jumbo Medium Mini Soft Panda Bread Buns Doughnuts – Slow Rising Stress Relief Toys Package – Phone Charm Key Chain Strap Make your backpack, handbag, keys, cellphone and many more accessories look AMAZING with our cute, soft, slow rising squishy charms.
PACKAGE INCLUDES:
20 random squishy charms;
20 straps.
 SPECIFICATIONS:
Material: Elastic Environmentally Polyurethane Foam (PU Foam) 
Size: Diameter: 4cm -7cm; Thickness: 2cm – 4cm 
 100% Money Back GUARANTEE
We guarantee that you will be 100% happy with your purchase of our DROPPLEX Squishies CM© toys. If for any reason you are not satisfied with your order, simply send it back for a full refund! No questions asked! 🐼 NOT ONLY BEAUTIFUL BUT PRACTICAL – You can use our squishy CM© toys as mobile phone accessories, bag pendants, key chain, as samples for bakery display, as the sales example kitchen furnishings and many more. Collect or give them as a gift. Beware they are EXTREMELY FUN AND ADDICTIVE
🐼 OUR PRODUCTS ARE UNIQUE BECAUSE SO ARE YOU! Switch between the squishy buns, squishy panda, and many others. Our package contains 20 squishies, that come in a variety of shapes and assorted patterns.
🐼 AMAZING GIFT FOR EVERY OCCASION: Offer your friends and family the Dropplex squishy package and put a smile on their face. They are not only addictively soft, but they also look amazing, exactly as any GIFT should! PERFECT Gifts for long lasting friendships. Who would you buy it for?
🐼 PERFECT SIZE AND EASE OF USE – our light weight charms are easy to carry, simple and discrete. They are made of Elastic Environmentally PU and perfectly suitable for adults and kids over 5 years of age.
🐼 GIVE US A HAND TO HELP SOMEONE IN NEED! We donate part of our profits to Time In Children's Arts Initiative to ensure that children in need are able to engage in arts and have the tools and support they deserve to flourish, thrive and hope. By choosing to purchase our squishy CM© toys, not only you are getting an amazing product, but you are changing a child's life!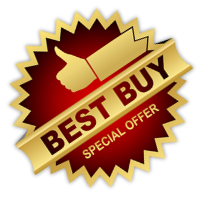 More Promoted: Sale Bargains