Pencil Grip Set of 20 Assorted Colours for Optimum Handwriting and Colouring Control Ergonomic Writing Aid Pencil Grippers Holder for Righties and Lefties – Reduced To Clear ✍ Adults use pencil grip to improve their handwriting.
✍ Millions of people diagnosed with health problems such as arthritis, carpal tunnel syndrome, tremors and lack of general strength also use pencil grips.
✎ Writing comfortably:
✍ The grip pen in the wrong way will cause myopia, hunchback and bad calligraphy.
Our pencil grip helps you write the right way and provides comfort and relief for your fingers.
✍ No matter how much time you need to write,the smooth and soft design of the pencil holds prevents you from suffering pain and finger corns while you write.
✎ Elegant ergonomic design for the fingers:
☞ Pencil holds are formed to guide your fingers in more efficient ways to hold a pencil,the pencil is held between the thumb and the index finger while resting on the middle finger.
How to use:
☞ Slide the widest end of the grip first.The fingers will naturally fall into place with the middle finger at the bottom of the grip.
✉ ABOUT US:
☑ This product is sold exclusively by HOMMINI.
Only buy in de Hommini to obtain original products and with excellent customer service.
☑ Some problems, please contact us at any time, we will respond within 24 hours. 【WRITE COMFORTABLY-DEFINITIVELY RELIEF PAIN OF FINGERS】: HOMMINI pencil grip made of SUPER soft material. Super comfortable for long time writing(Without causing blisters or calluses on the fingers). Hommini pencil grip supporting general health, reduce fatigue and improve the comfortable. Compact design to keep and ideal for children's hands. Overcome hand fatigue by using a grip for long writing sessions.
【ERGONOMIC DESIGN-ASSISTANT & CORRECTOR FINGERS FOR CHILDREN】: Wrong grip of pencil can cause myopia, humpback and poor handwriting, as a result children will lose confidence in their appearance and writing. We designed these grips to immobilize the fingers in the proper designated position. Improve the quality of the writing and form good study habits.
【 COLORS-RANDOM MULTI-COLORS 】 – Bright colours make it easy to see in a box of pencils or pencil case, easier to remember and carry. Can be repeated use, very practical and economical
【CONVENIENCE FOR YOUR LIFE】: HOMMINI pencil grips are widely applied, this grip also for other pen, brush, handmade knives, etc.Ergonomic design can help to relieve fatigue and pain on your fingers and allows kids or adults to correct holding pen in the wrong position, which can help to cultivate and develop the right way for handwriting
【 HOMMINI SERVICE PLAN 】 – All of our products enjoy good after-sales service, if you have some problems for the item, please feel free to contact us at your convenient time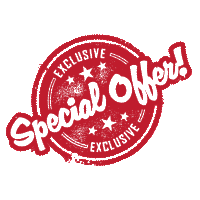 Special Offers: Sale Bargains