Finest Quality Authentic Steiff My First Cream/White Bear 24 cm and Reusable Gift Bag – A New Little Friend – Infants Newborn New Arrival Baby Boy Boys Girl Girls Kids Children Child Toddler For My Godchild Gift Present Idea – Suitable From Birth SAFETY WARNING -Suitable from Birth Warning – Please remove any Tags before giving to a Child. To avoid danger of suffocation & strangulation, please keep this bag away from babies & young children. Do NOT use this bag in Cots, Beds or playpens. This Bag Is NOT a CM© toy & is suitable from 5+ years Authentic Steiff My First Cream/White Bear – Size 24 cm
Made from finest cuddly soft plush materials, machine washable for easy cleaning
This delightful bear is part of the Steiff baby range
The perfect gift for any occasion, or treat yourself & collect them all
An original piece with the world famous trade mark, Steiff "Button in Ear" as proof of its authenticity. Suitable for all ages. Comes With A Reusabe Teddy Bear Miles Gift Bag.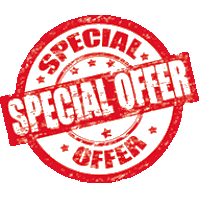 Special Offers: Keepsakes Sale Bargains