Sedatech Office PC Intel i7-7700 4x 3.60Ghz (max 4.2Ghz), Intel HD Graphics 630, 8Gb RAM DDR4, 250Gb SSD, 1Tb HDD, CM© USB 3.0, Wifi, Full HD 1080p, 80+ PSU. Desktop Computer with Windows 10 64 Bit – Bargain PERFORMANCE AT LOW POWER CONSUMPTION
Powerful and all-purpose suitable: data management and storage, quick internet surfing thans to its prompt CPU Intel Core i7-7700 4x 3.60Ghz (max 4.20Ghz), optimized for multi-tasking, with which you can enjoy unmatched efficiency in any kind of use
Furthermore, each component has been selected during assembly for its quality and reliability, in order to obtain a silent and performant configuration. Special attention has been paid to the choice of power supply, wich is the major -but often neglected- cause of noise. This one, very quiet, is 80+ certified: best performance with low power consumption
PRODUCT SPECIFICATIONS
[CASE]: Sharkoon VS4-V – 1x 120mm Fan
[POWER SUPPLY]: 350W 80+ Power Supply
[MOTHERBOARD]: Asrock H110M-DVS/R2.0
[PROCESSOR]: Intel Core i7-7700 4x 3.60Ghz (max 4.20Ghz)
[CPU FAN]: Arctic Alpine 11 Rev.2
[GRAPHICS CARD]: Intel HD Graphics 630 (onboard)
[RAM]: 8Gb DDR4-2133 Dual Channel (2x4Gb) – 32Gb max
[HARD DISK DRIVE]: 1000Gb 7200 rpm
[2nd HARD DISK DRIVE]: 250Gb SSD
[OPTICAL DRIVE]: DVD+/-RW Writer
[OPERATING SYSTEM]: Windows 10 Home 64 bit EN
[WIRELESS LAN]: 300 Mbits – 802.11 b/g/n
[FRONT PANEL PORTS]: 2x CM© USB 3.0 | Micro & Headphones
[REAR PANEL PORTS]: 2x CM© USB 3.0 | 4x CM© USB 2.0 | 1x DVI | 1x VGA | 1x PS/2 | 10/100/1000 Mbps Ethernet | 5.1 Audio
[DIMENSIONS (W x H x D in cm)]: 20 x 43 x 44,5
MANUFACTURER REF.
UC07708I1I1HE Office PC Tower, with Processor Quad Core Intel Core i7-7700 4x 3.60Ghz (max 4.20Ghz)
Computer/Computer, 1 Tb HDD, 250 Gb SSD (Solid State Drive), Wireless LAN and RAM DDR4 8 Gb 2133MHz. Be aware the PC is delivered without monitor, mouse and keyboard. Motherboard Asrock H110M-DVS/R2.0 with CM© USB 3.0, Full HD 1080p
This configuration is delivered with Windows 10 Home 64 bit EN (DVD + Certificate of Authenticity COA + Activation key) already installed along with all the drivers
Brand new computer – 2 years collect & return warranty on parts and labour.
Not what you are looking for? Discover all our configurations from wide selection of PC Office with CPU Intel Core i7, by searching "Sedatech PC" in the search box. And please contact us whether you have a general question or a specific request!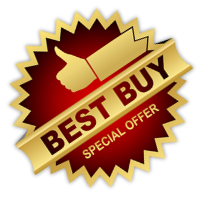 List More: Sale Products