Christmas Gifts Sale Decorative Wooden Standard Double Deck Playing Cards Holder Case Storage Box Handmade with Fine Brass Ace Design for Adults Kids Take the hassle out of?christmas?this year with our wide range of gifting products. With an array of?Christmas?gift ideas for family and friends, you can spend less time trawling the shops and more time enjoying yourself this?Christmas Whether you want to keep it minimalistic or embrace the over the top chintzy uniqueness of?Christmas, we've got the perfect handcrafted?christmas?decorations for transforming your house into a seasonal winter wonderland
Fill in your shopping carts now with the products that are not just highly functional, but are also perfect to add a touch of beauty to every home. Shop before we run out of stock! Store Link- https://couponmatrix.uk/portal/1/s?marketplaceID=A1F83G8C2ARO7P&me=A07284158K0VH71I94N6&merchant=A07284158K0VH71I94N6&redirect=true Dimensions – Length- 15.5 cm x Width – 11.5 cm x Height – 4 cm
Handcrafted from the strong and durable Indian Rosewood – one of the finest richly hued timber available (comes without cards). Its lid has been adorned with a handmade ace card brass inlay.
Interior of the box holds two decks of cards comfortably. The box is a great storage place for your playing cards and will last a lifetime.
The eye-catching brass inlay in Ace design and brass wire inlay on the lid.
Handmade in Saharanpur, the handicraft hub of India – world famous for all and any kinds of high quality wood and iron.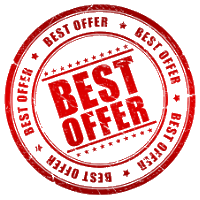 List More: Sale Products