Zoomer Dino Jurassic World Indominus Rex Remote Control Robotic Dinosaur – Discounted Besonderheiten: Achtung! Nicht für Kinder unter 36 Monaten geeignet! Erstickungsgefahr aufgrund von Kleinteilen. The Hammond Creation Lab has made the most fearsome dinosaur ever displayed at Jurassic World!
And now you can bring home the adventure of Jurassic World with the incredible Collectible Robotic Edition Zoomer Dino, Indominus rex!
This Indominus rex uses True Balance Technology to explore its surroundings. IR nose sensors detect your hand movements.
The Remote Control programs modes, records combo moves, and guide its movements.
Each Indominus rex comes with a numbered Certificate of Authenticity!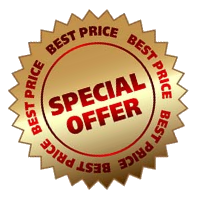 More Promoted: Sale Products