Jumbo Squishy Soft Toys Reduse Stress Phone accessories Key Chain Toys Giant Food SquishyJumbo Soft Panda Bread Buns Slow Rising Package Holiday Gifts for Boys Girls Kids Christmas Gift – Reduced ❤ ____________________ DO NOT HESITATE, BUY NOW ____________________ ❤Product Description:
Package Included:
10PCS, 24PCS, 30PCS (Which will contain a large jumbo)
Size:
Length: 4cm–10cm( 1.57″ – 3.93″) Thickness: 2cm–6cm(0.78″ – 2.36″) 
Product Material:
Elastic Environmentally PU
Product Color & Pattern: Random 
Use:
Can attach to phone, purse, or backpack. Great for birthday party presents or squishy collecting
Notice: 
1. Random shape, the actual item may be slightly different from the images. 
2. If you do not like the scent(non-toxic), please air them out for a few days and the smell will go away. 
3. Please keep away from kids under 3 years, play under adult's supervision. Do not put them into mouth! 【NOT ONLY BEAUTIFUL BUT PRACTICAL】 You can use our squishy CM© toys as mobile phone accessories, bag pendants, key chain, as samples for bakery display, as the sales example kitchen furnishings and many more. Collect or give them as a gift. Beware they are EXTREMELY FUN AND ADDICTIVE
【PRODUCTS ARE UNIQUE】 Switch between the squishy buns, squishy panda, and many others. Our package contains15PCS,24PCSor30PCS(contain a large jumbo) squishies, that come in a variety of shapes and assorted patterns.
【AMAZING GIFT FOR EVERY OCCASION】 Offer your friends and family the squishy package and put a smile on their face. They are not only addictively soft, but they also look amazing, exactly as any GIFT should! PERFECT Gifts for long lasting friendships. Who would you buy it for?
【PERFECT SIZE AND EASE OF USE】 Our light weight charms are easy to carry, simple and discrete. They are made of Elastic Environmentally PU and perfectly suitable for adults and kids over 5 years of age.
【Not SATISFIED WE WILL REFUND】 The The 7 days after you purchase the product is not satisfied with the return to the Amazon warehouse, customer satisfaction is our company's purpose. Do not hesitate to buy it!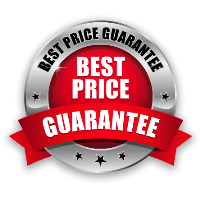 Bumper Bargains: Sale Items