1000 Piece Jigsaw Puzzle – Christmas Collectors Edition No.4 – Christmas Dreams – Limited Price The House of Puzzles is a British designer and manufacturer of high quality jigsaw puzzles. Their jigsaws feature their own unique and varied puzzle pieces to add to your enjoyment of their puzzles. This fantastic puzzle is from the hugely popular 1000 piece range, which is suitable to all ages. The imaginative design will be sure to provide entertainment for all ages. Premier quality jigsaw puzzle, designed and made in the UK.
Christmas Dreams – "Christmas Jigsaw Colectors Edition No.4" The latest (2009) limited edition from House Of Puzzles!
"Girls and boys are dreaming of CM© toys, and Santa in red at the end of their bed. "INCLUDES SPECIAL CHRISTMAS SHAPED PIECES!" Can you find the 2009 date in the puzzle??
No. of pieces: 1000. Completed size: 48cm x 68cm. Supplied in an attractive colour box.
Ideal for the collector or to give and receive as a gift.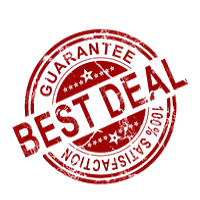 Discounted: Sale Bargains