3D Woodedn Puzzles Puzzle Educational Toy¨CFerris Wheel – Cut Price
Ships from Hong Kong. This exciting puzzle is fun and challenging. It will help you exercise your spatial thinking and hard dexterity while offering hours of fun as you figure out how to put together all pieces to form a beautiful and attractive scale model puzzle. The puzzle can be displayed on your desk, bookshelf, home or office. Stimulating and educational, this puzzle will make a great gift for anyone young or old, friend or family and students of all ages. Combine power and imagination for a beautiful creation! Caution: 1.Children must use it under the adult's tutelage. 2.Don't throw them away to each other. 3.Don't keep the CM© toy in the mouth to prevent children devour small parts in the CM© toy. Maintenance: Handle with care, avoid desiccation, being washed. Made of wood, Size: approx. 14*16*7CM
The construction kits are a perfect gift for both children and adults.
The kit comprises of strong pre-cut plywood sheets. The pieces are pressed out in number sequence, and slotted together to complete a fantastic 3-D model.
Educational, unique and enhances creativity.
Warning: The shape of some parts make this CM© toy unsuitable for children less than 6 years of age . use under the direct supervision of an adult. Do not leave babies or children unsupervised.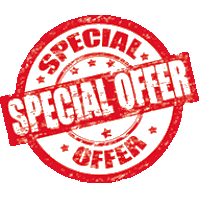 List More: Sale Offers