Coolplay®3D Crystal Puzzle Horoscope – Pisces DIY Jigsaw Decoration


Coolplay CP9042A 3D Crystal Puzzle with Flash Light Constellation Series – Pisces
Pisces (Latin: pisces,astronomical symbols:)is a constellation of the zodiac, area 889.42 square degrees,accounted for all 2.156% of the area,
in 88a constellation,the fourteenth largest.Pisces 27 days and nights every September through transit center. Pisces is bright in the 5.5 star has 50 teeth,
the brighter stars right more teo (Pisces ETA),visual magnitude of 3.62.
Now the vernal equinox is located in thunder five(Pisces omega)near .Variation of latitude at+90 degrees and -65degrees can all see.
Warning:
*This product is only suitable for 14 years old or above.
*This product has small parts &sharp points, please handle withe care while matching.
*Small parts caused chocking hazard.Not suitable for children under 3 years.
*Do not expose this product near to the fire or high temperature, the product will melt!
Packaged includede:
1x 3D Flash Pisces Crystal Puzzle
1x Instruction Manual 3D Crystal puzzles for Pisces for Birth: Feb19 to Mar20
Flash Pisces 3D Crystal Puzzle includes 45pcs
Safe and non-toxic with LED Display
Product Dimensions: 4.3″ x 4.3″
Package included: 1x 3D Flash Pisces Crystal Puzzle, 1x Instruction Manual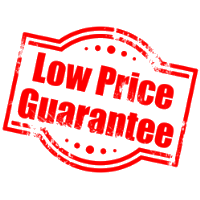 More Promoted: Sale Category