FrontStage Pro Mixer (Equipment Case 19″ Wooden Harshell Butterlfy Closures Removable Lid) – Silver-Black The Frontstage Mixer Case is the ideal tour and gig companion for sensitive hardware.
After removing the lid, the flight case may be equipped with different devices.
The professional installation of rack-compatible hardware such as CD players, mixers,
and amplifiers may be easily done using the built-in mounting bracket.
The impact-resistant wood chassis has protective aluminium profiles and is comfortable to
carry thanks to its low weight. Side carrying handles make for easy transport.
Features
• Material: Wood
• Butterfly closures
• Removable lid
• Stand feet
• Colour: silver, black
Included
• 1 x device
• Please note, this article does not come with an instruction manual
Dimension
• 60 x 42 x 55cm (WxHxD)
• Weight: about 6.5kg Universal hardshell flight case for safe transport
Built-in mounting bracket for mounting mixers, CD controllers and players, and amplifiers
Robust wood housing with cable shaft, sturdy aluminium profiles, and butterfly locks
Highly mobile thanks to low weight and carrying handles • Material: Wood
Butterfly closures • Removable lid • Stand feet • Colour: silver, black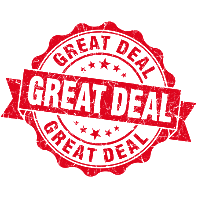 Related Items: Sale Best Buys