Professional Pet Nail Clippers and Trimmer BY TRUSTICLES – Razor Sharp Blades for a Clean Cut for Puppy Dog Cat – Suitable For Small / Medium Dogs – With Protective Guard & Safety Lock – Pet Grooming – Sale Love your pet but fed up with paying expensive veterinary and grooming bills? If you are looking for the most durable and effective dog nail cutter you came at the right place. This pet grooming tool is the only thing you nee look for. With these high quality dog nail clippers, you can easily trim your dog's nails at home without the added hassle of visits to the clinic.
These sturdy nail clippers are perfectly designed to make grooming easier for you and less traumatic for your pet. Start grooming your pet at home the safe, simple way today.
Features:
• Non slip handles
• Strong hinge
• Sharp blades
• Made from Stainless steel, ABS (Acrylonitrile Butadiene Styrene) and Thermoplastic Rubber (TPR).
HOW TO USE DOG NAIL CLIPPERS
We recommend to cut dog's nails immediately after bathing.
1. Hold the paw of your pet;
2. Press the end of the nail lightly to make the nail exposed;
3. Cut at the position nearest the end of the nail forward of the blood vessels which may be seen in a strong light. Pay attention to avoid the blood vessels and nerves. High quality razor-sharp stainless steel blades, powerful enough to trim your dogs or cats nails with just one cut, will give clean cuts every time and stay sharp for years to come.
Ergonomic soft rubber handles, anti-slip grooved design, giving a more comfortable and closer grip, and helps prevent accidental cuts.
Safe and accurate to use, one click lock design, for safety and convenience
This professional pet care tool is perfect for smaller dogs and will keep you comfortable while grooming your pet at home
The easy, convenient way to trim your dog's nails at home and save on expensive veterinary and pet grooming visits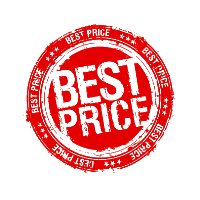 Special Offers: Sale Bargains