Luxury Grey Cat Tree – With Textured Pattern, 11.5cm-Thick Scratching Posts, A Large Den, Oval Platform and A Removable / Washable Bed – Offers Even Large-Breed Cats Plenty of Room – Price Special The Luxurious Grey Cat Tree is a real eye-catcher thanks to its elegant textured pattern. Its generous sleeping areas with comfy sides offer even large-breed cats plenty of room to relax and doze. A long, extra thick scratching post covered in durable grey natural sisal is ideal for your cat's daily claw maintenance, letting your pet really stretch out. The large cat den with two separate cushioned levels is a great place for your cat to hide, play or have a catnap. The quilted padding on the cosy bed at the top of the cat tree can also be completely removed and machine-washed. A small bell inside the attached ball will encourage your pet to climb and play. Dimensions: 70 x 41 x 138 cm (L x W x H) This cat tree comes with an attractive textured pattern and large sleeping areas, ideal for large-breed cats.
It has a large cat den with two entrances and separate levels: each featuring cosy padding.
Comes with spacious oval platform with sides which provides plenty of space for large cats.
Also comes with a round bed with a comfy cushion that can be removed and machine-washed at 30°C.
It features a long, extra thick and sturdy sisal post that lets your cat stretch while sharpening its claws.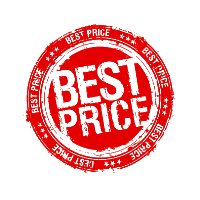 View More: Sale Bargains