Boba Fett And Darth Vader Signed Photo In Deluxe Black Frame With Silver Inlay – Top Reduction This still from the film The Empire Strikes Back has been signed by Darth Vader (Dave Prowse) and Boba Fett (Jeremy Bulloch). Prowse signed on November 3, 2016 in Croydon, and Bulloch added his signature on January 12, 2017 in London. The Empire Strikes Back was released in 1980, becoming a huge worldwide success. Darth Vader is one of the most iconic characters in the film series. Originally a Jedi prophesied to bring balance to the Force, he falls to the dark side of the Force and serves the evil Galactic Empire at the right hand of his Sith master, Palpatine. He is also the father of Luke Skywalker and Princess Leia Organa. Boba Fett is a dangerous and mysterious bounty hunter, hired by Darth Vader. http://couponmatrix.uk/posts/wp-content/uploads/2018/01/51oXjBddCNL._SL160_.jpg
16 x 12 inches photo, autographed by the actor Jeremy Bulloch, who played Boba Fett, and Dave Prowse, who played Darth Vader. In deluxe black frame with silver inlay, preframed and ready for dispatch.
Exclusive Memorabilia unconditionally guarantees all signed items are genuine. Exclusive Memorabilia branded items will come with a certificate of authenticity showing the sportsperson or celebrity at the signing session and signed by a company director. The certificate features a numbered hologram that matches an identical hologram affixed to the product.
Exclusive Memorabilia is the UK's most trusted brand of sports and entertainment memorabilia, supplying Premiership football clubs, leading cruise lines and charities with their memorabilia for sale or auction.
Exclusive Memorabilia has organised signing sessions with the world's biggest celebrities and sportsmen including Zinedine Zidane, Cristiano Ronaldo, Pele, Jonny Wilkinson, Ian Botham, Roger Moore, Darth Vader, Martin Johnson, Roger Bannister and Anthony Joshua.
All signatures are originals they are never printed. The product image is a stock photo so the position of signatures might vary slightly.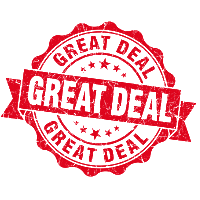 View More: Sale Bargains