Custom Dog Collar,Personalised Collar & Embroidered Custom Collar with Pet Name & Phone Number,6 Collar Colors-Red,Blue,Green,Pink,Black,Brown;2 Adjustable Sizes for Small,Medium and Large Dog – Sale Oh Where Has My Dog Gone?
Have you ever had any problems like this?
This is why you need a Unique Dog ID Collar with pet Name & Phone Number for easily finding your dog.
Our Personalized Dog Collars are built to keep your dog safe in the unlikely event they are lost.
Durably made with comfort and function in mind, our long-lasting dog ID collar has:
●smooth, tapered edges for a comfortable fit
●strong, non-corrosive stainless steel D-ring for attaching tags and leash
●high quality and secure side-release buckle for easy one handed release
●6 Collar Colors to choose from:Red,Blue,Green,Pink,Black or Brown
●2 Adjustable Sizes:
S: Width: 1″ inch, Length:10.6″ -15.7″ inches
L: Width: 1″ inch , Length:14.6″ -23.6″ inches
We believe in Dog Collars, and we believe in dogs being members of our family.We want to take care of our dogs.Order unique dog collars for our family members.You will find dog collars will be essential pet accessories.
Add to Basket
and Order it for your dog.
Please note that in order to keep all the English letters at the same level and more beautiful, if you encounter "Y","P","J","Q" or "G", we will embed all English letters in uppercase.Hope you can understand. ●UNIQUE DOG ID COLLAR FOR YOUR PET: Aolun nylon dog collars can allow you to customize name and phone number for your love dog,we embroider your dog's name & phone number on collar for long lasting identification.Makes a unique pet collar or tag for your dog.
●DURABLY MADE WITH COMFORT IN MIND: Durable,comfortable, tough nylon collar with adjustable length is essential to your dog.Plus, the Pet ID Collar is engraved by the embroidery which is not easy to fray or pull threads but will last longer with hi-def clear designs.
●AVAILABLE 6 COLORS & 2 SIZES: 6 Collar Colors-Red,Blue,Green,Pink,Black,Brown(See in Main Picture);2 Sizes: Small [1″ inch (W)x10.6″-15.7″inches (L) ajustable length] L [1″ inch(W)x 14.6″-23.6″ inches (L) Adjustable length], Adjustable length proves that it is suitable for most of the dogs.
●TO ORDER & CLICK "Customize Now" and enter: (1) COLLAR SIZE: Small or Large;(2)COLLAR COLOR:Red,Blue,Green,Pink,Black,Brown;(3) THREAD COLOR: White, Skyblue,Red,Black,Yellow, Purple,Green,Navyblue,Neongreen,Lightgreen or Lightblue;(4) PET NAME & PHONE NUMBER-25 characters maximum(optional).When finished, click "Add to Basket".
●GOOD AFTER-SALES SERVICE:We are confident of our Dog Collar,we can ensure all custom dog collars are off high quality.We can offer best service for all customers and hope you can have a good shopping experience.Once you have any issues,please contact us,we will serve for you all the time.Your satisfaction is our top priority.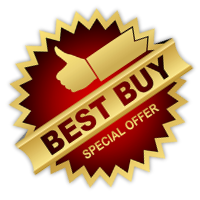 List More: Sale Offers