A7 'If It's On Sale It's Fine' Unmounted Rubber Stamp (SP00008191)
SP00008191
Original design by Yasmin Morris.
1 individual design.
These magnificent rubber stamps are the last word in quality for craft stamping. Each is made from a durable 2.3mm rubber and precision engraved for a crystal clear image every time.
These stamps are supplied unmounted, so you just fix them onto your favourite wooden or acrylic block and you're good to go.
https://couponmatrix.uk/posts/wp-content/uploads/2018/03/51iUAKZCiAL._SL160_.jpg
A7 rubber stamp plate
Precise stamped images every time
Mount to a wooden or acrylic block to use
Made out of long lasting 2.3mm rubber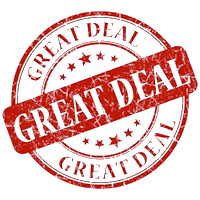 Related Items: Sale Category