Andrew James Premium Digital Slow Cooker with Timer Removable Ceramic Bowl Tempered Glass Lid Delayed Start & Keep Warm Function – Limited Price
Dinner when you want it
The Andrew James Digital Slow Cooker is fully automatic and features a handy timer delay function that lets you set the cooker away even if you aren't present. You can then cook food for up to 20 hours on 3 different heat settings so your meal is perfectly cook just when you need it. Your cooker will automatically switch to the WARM setting once the timer is up so your dinner stays ready for serving even if you are delayed.
The 6.5 litre capacity can make between 16 – 20 servings, enough for the biggest families. If you aren't feeding that many mouths you can use our vacuum bags and sealer to freeze portions to reheat in your microwave at a later date.
With the Andrew James Digital Slow Cooker you can create masterful meals for all the family. Slow cooking retains moisture in the food and can turn cheaper but tougher cuts of meat into tender morsels. Using less power than a traditional oven you'll use less energy, even though food is cooked for longer, another great money saving benefit. You'll also be able to make more healthy meals full of flavour as the cooking process locks in all those vital nutrients.
An endless world of opportunities
Slow cooking isn't just for curries and stews. There's a wealth of different meals you can create from soups and sauces to desserts and even cakes.
Features
Delayed Timer
The timer lets you pick your cooking time from between 2 and 20 hours. You can also delay the start of cooking for up to 12 hours so your meal starts cooking even when you are out and is ready for when you get home.
3 Powerful Heat Settings
High (95˚C), Low (85˚C), Warm (70˚C),
Easy Clean
The lead free ceramic bowl is also non-stick so food just slides off.
https://couponmatrix.uk/posts/wp-content/uploads/2018/03/51kZBnPN5ZL._SL160_-1.jpg
6.5 LITRE DIGITAL SLOW COOKER – The Andrew James Large Digital Slow Cooker is the ideal choice for healthy and economical family cooking, featuring lots of helpful functions and a clear LED digital display.
TIMER DELAY FUNCTION – Have dinner ready when you want it. Use the timer delay to start the slow cooker cooking so meals are piping hot and ready to serve when you get in. This large slow cooker can be delayed for up to 12 hours.
KEEP WARM AUTO SETTING – Don't worry if you are delayed. You can set food to cook using 3 different heat settings using a 20 hour timer and the slow cooker will automatically switch to the warm function once the cooking time is up.
LARGE CROCKPOT CAPACITY – the 6.5 Litre slow cooker has plenty of room for the whole family. With room for up to 20 portions of your favourite slow cooker curry or stew you can serve up generous portions and still have enough to freeze for later use.
2 YEAR WARRANTY – Shop in confidence. Your Andrew James 6.5 Litre Digital Slow Cooker is covered by a 2 year manufacturer's warranty.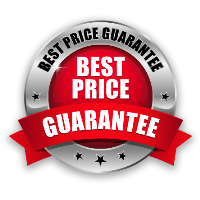 Related Items: Sale Items