Andrew James Vacuum Sealer rolls 28cm X 100 metre rolls
The best quality channelled / embossed food packaging on the market today.
Vacuum or seal anything you like, from food to valuable and delicate items such as photos, documents and jewellery. Simply cut the roll to the exact size you require, seal one end with the vacuum sealer, place the items inside, then vacuum and seal with your chosen vacuum sealer.
* Patented bag design with crossed air venting ribs on both side of the bags for maximum air extraction.
* Safely store foodstuffs for months at a time without damage from moisture or air before they lose flavours or go off.
* Protection against freezer burn spoilage and odour.
* Prevent silver and jewellery from tarnishing.
* Safe for use for food packaging application.
* The bags and rolls are microwave safe, dishwasher safe and suitable for boiling and freezing.
* Stored food can be reheated by boiling right in the bag or in the microwave.
The heavy-duty packaging has undergone all necessary testing and complies with worldwide requirements including REACH, ROHS, LFGB, PAH free, FDA, lead free, Phthalate test
Material: PE, PA composite.
Thickness: . 0.14 to 0.20mm at the line side. 0.09 to 0.12mm at the side without lines.
Measurements of each roll is 28cm width x 5m in length. You get 20 Rolls per pack – 100 metres in total
https://couponmatrix.uk/posts/wp-content/uploads/2018/03/5148ER1EBZL._SL160_.jpg
100 metres of food packaging roll (20 x 5m rolls) – 28cm width
Reusable, dishwasher safe, microwavable, prevents freezer burn
Keeps food fresh for longer
Ideal for Sous Vide cooking
Compatible with Andrew James, Eiffel. Rival Seal A Meal , JML Food Saver and many more vacuum sealers.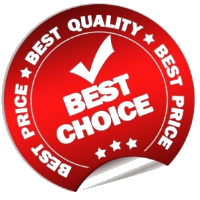 Bumper Bargains: Sale Category