ARRIS X-Speed 280 Racing drone Frame RC Quadcopter Kit (Unassembled)
Dimension: 245mm x 213mm x 112mm (Propeller does not include) 
Diagonal Wheelbase: 274mm 
Compatible Motor: 1806, 2204, 2205,2206 
Compatible Propellers: 5 inches to 6 inches 2 to 3 leaf propellers 
Compatible Battery: 3S-4S/15000mah -2200mah 
Frame Weight: 210g
This package includes :
1.ARRIS Robocat 280 V2 Racing Drone Kit w/ Canopy(Unssembled)
2.ARRIS Robocat 280 Stickers
https://couponmatrix.uk/posts/wp-content/uploads/2018/03/41sMBzFqU7L._SL160_.jpg
Dimension: 245mm x 213mm x 112mm
Compatible Motor: 1806, 2204, 2205,2206
Easy to assembled. Light weight 250 racer drone.
There are enough spaces to hold the electronic components, such as receiver, ESC, FPV video transmitter, camera and battery.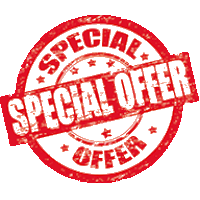 More Promoted: Sale Offers