Catuo Car Stereo Bluetooth Audio Player Single Din MP3 Radio Player Compatible, Digital Media, FM Receiver with CM© USB Port & SD Card Slot AUX Receiver,Remote Control – Sale
♫♫
Enjoy every driving tour with CATUO Bluetooth Car Stereo – Tune into your favorite AM/FM radio stations, connect your smartphone or mp3 player via Bluetooth or CM© USB/AUX cable.
Feature:
♫♫ Digital high-quality FM stereo radio Receiver.
♫♫ Rotary Volume Control.
♫♫ Electronic control volume treble, bass, balance and fader.
♫♫ Multiple EQ Scene Selection: jazz, rock, pop, classical, etc.
♫♫ Mute and Loudess control.
♫♫ L / R RCA audio output jacks.
♫♫ 4-channel high power output (4 loud speaker).
Specifications:
♫♫Voltage :12V
♫♫Install Size :1 din
♫♫Item Weight :388g
♫♫Display size :3.6inch
♫♫Material :Metal & plastic
♫♫Product Size :188x124x58mm
♫♫Output Power :Maximum power output: 4x50W
♫♫Memory Size :Support 2G/4G/8G/16G memory card
♫♫Power supply: DC12 to 15V polarity negative ground
♫♫Radio Response Bandwidth :87.5MHz-108.0MHz 87.5MHz-107.9MHz
Entire:
♫♫SNR: 65dB
♫♫Frequency response: 20Hz-20KHz
♫♫Output: Audio output
Power amplifier:
♫♫Output: Loudspeaker output
♫♫Loudspeaker impedance: 4-8Ω
♫♫Maximum power output: 4x50W
FM:
♫♫FM Frequency: 87.5MHz-108.0MHz(EU)
♫♫Terminal for antenna: External for antenna connector
♫♫Medium frequency:10MHz
♫♫Sensitivity: 22dB
♫♫SNR: 60dB
♫♫Distortion(1KHz): <1%
♫♫Frequency response: 30Hz-15KHz
♫♫Frequency range: 522-1620KHz
♫♫IF Range: 450KHz
♫♫Usable sensitivity: 25dB
Note:
1. It is a MP3 player, not support video playback; Has no GPS function; Not contain any memory card.
2. Please Notice that the screen has a transparent protector film on it.
Package includes:
1 x Car MP3 player
1 x Wire
1 x Instructions
1 x Remote Control
https://couponmatrix.uk/posts/wp-content/uploads/2018/03/51s4VCDpbUL._SL160_.jpg
♫♫ Catuo Car Stereo is generally compatible with all cars of various brands,supporting Bluetooth music playing, randomized MP3,and hands-free calls,remote control.You can answer your call & play music through this car audio stereo.
♫♫ Multifunction: You can both charge your phone via the CM© USB port and connect with your phone via the Built-in Bluetooth function,enabling you to play music and handle hands-free calls, bringing you great convenience in receiving calls and making you safe to drive.
♫♫ Wireless remote control.Support MP3/WMA/WAV formats.You can easily control it via the attached remote controller and play kinds of music you like
♫♫ Built-in SD&CM© USB card slot. Support 2G/4G/8G/16G memory card. Digital high-quality FM stereo radio Receiver.You can enjoy every driving tour with CATUO Bluetooth Car Player
♫♫ After-sales service: it is easy to install and setup, but if you can't make it, please feel free to contact with us anytime. We are committed to providing our customers with best service.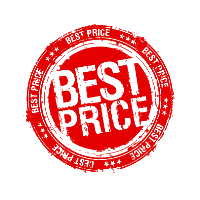 Bumper Bargains: Sale Products