Ecolution Bakeins 4-Piece Toaster Oven Bakeware Set – PFOA, BPA, and PTFE Free Non-Stick Coating – Heavy Duty Carbon Steel
Deck out your kitchen with the latest and greatest in home baking with this Ecolution BakeIns four piece bakeware set. This set of four, carbon steel baking pieces includes a cookie sheet, cake pan, cooling rack, and 6 cup muffin pan. All pieces in the set feature a PFOA-free nonstick coating for easy release of your delicious treats. The heavy duty carbon steel not only makes these pieces sturdy but also super responsive to heat, so the pans bake and brown your cakes and brownies evenly. Backed with confidence by a lifetime warranty from the manufacturer, all pieces in the set are dishwasher safe.
Cookie Sheet — 8-1/2″ L x 6-1/2″ W; Cake Pan — 8-1/2″ L x 6-1/2″ W; Muffin Pan — 10-1/2″ L x 7″ W; Rack — 7-1/2″ L x 5-1/2″ W
https://couponmatrix.uk/posts/wp-content/uploads/2018/03/51TmAWodCOL._SL160_.jpg
ECO-FRIENDLY: Born from our passion for cooking and concern for the planet, the Ecolution line of cookware offers a full range of eco-friendly kitchen tools. All Ecolution products are quality made, and come in packaging consisting of 70% recycled material.
SAFE AND NON-TOXIC: This set is PFOA, BPA, and PTFE free and reflects our commitment to safe cookware for both you and the environment. Cook well. Do good.
SPECIFICATIONS: Package includes (1) gray 8.5″ x 6.5″ Ecolution Bakeins Cake Pan, (1) 8.5″ x 6.5 Ecolution Bakeins Cookie Sheet, (1) 10.25″ x 7″ Ecolution Bakeins 6 Cup Muffin Pan, and (1) 7.5″ x 5.5″ Ecolution Bakeins Cooling Rack.
QUALITY DESIGN: Designed using durable heavy duty carbon steel that allows for even baking and browning, the Ecolution Bakeins 4-Piece Toaster Oven Bakeware Set is the perfect pairing of kitchen tools for any and all types of chef! This set is covered under a limited lifetime warranty and includes a cake pan, cookie sheet, 6 cup muffin pan, and a cooling rack, all with safe non-stick coating that allows for easy food release. Ideal for toaster ovens and smaller ovens, this 4-piece set allows you to create yummy baked desserts, casseroles, and many other personal sized meals.
USE AND CARE: Before using your new bakeware for the first time, wash all pieces in the set in warm, soapy water, rinse, and dry. For best results, the non-stick surface should be "conditioned" by wiping the interior of the pan with a light coating of cooking oil. Use only nylon or wooden utensils for non-stick bakeware. Never cut or chop in any of these pieces with a metal utensil, as it will cut into the non-stick surface. After cooking, remove the bakeware from the heat and let it cool. Do not pour water onto bakeware, as excess residue can splatter and cause the pans to warp. To remove stubborn stains and spots, use a non-abrasive plastic mesh pad that is safe for non-stick surfaces. This set is dishwasher safe.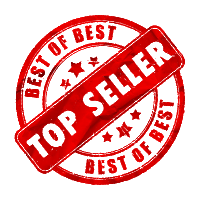 Special Offers: Sale Offers