Electric Cordless Jug Kettle and 2 Slice Toaster Kitchen Set in Gloss Black, Red or White (Black)
This 1.7 Litre 2000W Cordless Kettle has a stylish, contemporary design and would look at home in any kitchen.
It features large water level indicator windows on either side, which allows it to be used either right or left handed to suit the position of your kitchen socket.
Due to the high wattage it can boil water quickly. It has a hinged lid for easy filling and automatic cut off for safety.
Features:
Max. wattage: 2000W
Max. capacity: 1.7 litre (approx. 3 pints)
Dual water level indicator windows
Slide out washable filter
Automatic safety cut off
Hinged lid
LED indicator light
CE approved
The 700W 2 Slice Toaster also has a contemporary design and is the ideal companion to the Kettle.
It features reheat and defrost functions and has a variable browning control which allows you to make your toast just the way you like it! It also has a removeable crumb tray for easy cleaning.
Features:
Power 700W
Defrost function
Reheat function
Variable browning control
Removable crumb tray
220-240V 50Hz
Cable Length: 0.75m
https://couponmatrix.uk/posts/wp-content/uploads/2018/03/41FHfQO3NeL._SL160_.jpg
KETTLE : 1.7Ltr/3 pints approx. capacity
Dual water level indicator windows LED Indicator Lamp
Automatic Safety Cut-off Removable & washable filter
TOASTER: 2 Slice Toaster, 800 Watt, Black
Gloss black finish 7 Setting browning control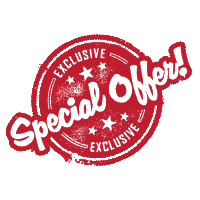 Special Offers: Items