Fansteck Bubble Machine, Automatic Portable Bubble Blowing Machine, Funny Football Shape for Kids, Easy to Use for Making Effects and Happy, Ideal Gift for Kids or Children
❤ Fansteck – Funny Tech for Everyone! Your Better Choice!
❤ Fansteck Bubble Machine with automatic blowing motor and funny football shape. Perfect for making interesting effects and happy! An ideal gift for kids.
❤ Just one button! Large numbers of cute bubbles fly out! Please enjoy the fun!
Easy Operation
1. Check the bubble machine;
2. Put 4 AA Batteries into the battery compartment(in bottom of the device);
3. Pour the appropriate amount of bubble solution (or washing up liquid soapy water liquid) into the tank;
4. Press the "ON" of the power switch;
Then the device is start to work. Enjoy the flying bubbles!
Specifications
Tank Capacity: 100ml
Size: 6.29inx6.29inx7.87in(16x16x20cm)
Weight: 485g
Output: 500+ bubbles per minute
Quantity of Bubble Blowing Wands: 10
Package Includes
1 x Fansteck Bubble Machine
2 x Manual bubble blowing bar
1 x Screwdriver
1 x User manual
Worry-free Warranty
At Fansteck, we believe in our products. That's why we provide all our products 18-month warranty and friendly support.
NOTE
1. Please keep the air intake ports free from blockage;
2. Better not to use it outdoors in rainy days in case of a short circuit;
3. The output of bubbles depends on the type of the bubble resolution;
4. A whole tank of the bubble liquid can be used for 15 minutes normally. Actually, the last time of a tank of bubble liquid always depends on heat and humidity, and the quality of the bubble solution;
5. Due to the small and portable design, the air duct of the device is compact, so it sounds a little noisy in a very quiet place when it runs.
https://couponmatrix.uk/posts/wp-content/uploads/2018/03/51J74yHxMJL._SL160_.jpg
❤ High Output – Fansteck Football-shaped Bubble Machine can generate over 500 bubbles per minute by its powerful motor and spanning wands [bubble solution is NOT included]
❤ Good Material – Made of non-toxic and superior ABS plastic; safe, durable and colorful! It is friendly for kids to enjoy. Also, it comes with our 18-month warranty and lifetime friendly customer service
❤ Portable – It's lightweight and portable with a removable handle; it's convenient to take away
❤ Easy to Use – 1. Pour the bubble solution into the machine; 2. Press the on-off button; 3. Start to work! Please Enjoy the fun! [4 AA batteries are needed(Not Included)]
❤ Perfect for Parties – Funny, cute and colorful football shape! Good outlet of bubbles! It's wonderful to make interesting effects or decorate your birthday parties, Christmas, barbecue, ball, weddings, etc. | ✉ After-sales Service E-mail: [email protected]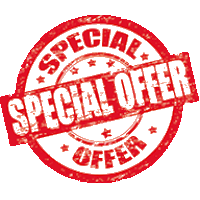 Special Offers: Sale Best Buys