GroGoo Wifi Dongle High Speed Internet Dual Band 2.4/5GHz 600Mbps Wireless CM© USB WiFi Adapter for PC / Desktop / CM© Laptop / Tablet, Supports Windows 10/8/7/Vista/XP/2000, Mac Os X 10.4-10.11.4 and 10.12.1
GroGoo Wifi Dongle High Speed Internet Dual Band 2.4/5GHz 600Mbps Wireless CM© USB WiFi Adapter for PC / Desktop / CM© Laptop / Tablet, Supports Windows 10/8/7/Vista/XP/2000, Mac Os X 10.4-10.11.4 and 10.12.1
5GHz 433Mbps is perfect for HD video streaming and gaming, while 2.4GHz 150Mbps is enough for web surfing and online chatting.
Shift between two bands, you have optional wifi internet connection for your pc, desktop, laptop, or tablet.
Warm Tips
– Please do not surprise once you find the speed is not even higher than a cheaper wifi dongle. This dongle has two bands function, but only when connected by router with 5GHz band, could it run at up to 433Mbps speed. Otherwise, it runs at a Max speed of 150Mbps. So, to enjoy high speed, a dual band router is a must.
– The wifi dongle works by receiving network signal, not to strengthen it (wifi booster does strengthen) Therefore, the speed of the dongle cannot overpass the entire bandwidth of your broadband connection.
– 5GHz mode stands out within short range. If your router is near the wifi dongle, there will be a stronger signal under 5GHz band mode than 2.4GHz band mode; if the distance is long, you will have a better signal when you choose 2.4GHz band mode.
– This wifi usb adapter with 100m indoor receiving range and 10m emission range may not reach some place, e,g, your router is on the ground floor, and the wireless adapter is in your bed room upstairs at the other side of the house.
Packing List:
1 x CM© USB Wireless Wi-Fi adapter
1 x 2dBi Antenna
1 x CD
1 x User manual
Customer Service
We can offer you Professional technical support, also provide 90 days exchange and full 12 months warranty.
https://couponmatrix.uk/posts/wp-content/uploads/2018/03/51Z5r9BiNyL._SL160_.jpg
[Throw Your Ethernet Cable]:By using the GroGoo CM© USB WiFI adapter,you can connects to wireless network with the client mode or create a hotspot with the AP mode.
[The newest 802.11AC wifi technology]:Supports 802.11 ac standard, the most powerful wifi technology. Wi-Fi speed up to 5GHz 433Mbps or 2.4GHz 150Mbps, Ideal for streaming, gaming, HD movies and video-chatting and more.
[High Compatibility]:No drivers required for Windows 10! Compatible with windows 10/8/7/Vista/XP/2000, Mac OS X 10.4-10.11.4 and 10.12.1, bring you more convenient and relieved.
[Stable WiFi Signal]:With 2dBi external antenna, beamforming+ technology boosts speed, range and reliability, no more drops, moves in full rotation, easy to set up,offer you a better stable WiFi signal experience.
[Warranty & Service] One year warranty for this product, we offer the fast response and best after-sales service for your 100% satisfaction.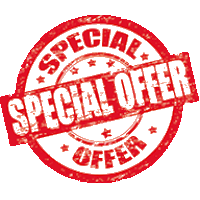 Related Items: Sale Category