Handy Programmable Food Dispenser – Easy To Clean – With Extra Large Container For Up To 2.25kg Of Dry Food – Suitable For Dogs And Cats – Discounted
The handy Le Bistro Food Dispenser is the ideal accessory for both dog and cat owners. The extra large food container can hold up to 2.2kg of dry food. Le Bistro guarantees an optimal feeding pattern for your pet by programming each meal individually. It is possible to program up to 3 feeding times per day.The amount of food dispensed can also be set individually for each separate mealtime. The programming process is very simple to set up, and the dispenser is easy to clean. **Please note: The Le Bistro Food Dispenser requires 3 x D Mono 1.5 Volt batteries (not included in product).The Bonus eBooks 'YOUR PERFECT PET GUIDE BY E-COMMERCE EXCELLENCE' will be sent to you via Amazon message in download form, once your order has been processed.
https://couponmatrix.uk/posts/wp-content/uploads/2018/03/51RczyGrAbL._SL160_.jpg
Colour: grey,Dimensions: 35 x 37 x 25 cm,Up to 3 feeding times per day can be programmed
Feeding amount can be individually specified from 60 – 480ml,For dry food only
Easy to fill using removable lid
Transparent container for easy control of feeding amount, Simple to program using LCD display
Includes bonus eBook series 'YOUR PERFECT PET GUIDE BY E-COMMERCE EXCELLENCE'.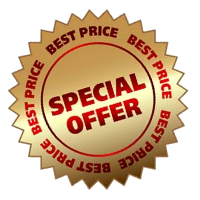 Special Offers: Sale Offers