IDO3D Cool Create Go! Wild World Motion Creator Set
Create 3D animals, mythical beasts or dinosaurs and watch them move with the Cool Create IDO3D Go! Motion Creator Set!
Suitable for ages 8+, draw in 3D with pens and create amazing multi-colour 3D moving! Draw, set and connect using the vertical spotlight included! Simply clip the light on the pen and start drawing using the 3D templates of unicorns, sharks, hippos, dinosaurs or other fabulous creatures! This kit makes up to 15 unique 3D moving projects and includes 3 IDO3D pens, 2 reusable mechanical motor sets, a UV light, templates and accessories. 3 x LR44 and AG13 batteries required (included).We have the full range at ElectricGemZ. Search in the box above for Cool Create.
https://couponmatrix.uk/posts/wp-content/uploads/2018/03/51o-H7r6tUL._SL160_.jpg
Design like a pro with the 3D templates and accessories included, or let your imagination run free.
This kit makes up to 15 unique 3D movable creations
Choose from different pen colours and themes!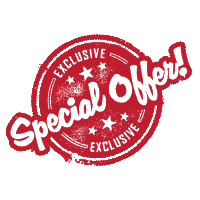 List More: Sale Products