iDOO Hard Case for MacBook Air 13 inch Model A1369 / A1466 – Matte Plastic Frosted Rubber Coated Protective Shell Cover – Pink Marble
iDOO
Slim, Stylish, Useful MacBook Protective Case
Specifications
1. Buckle design, easy to install
2. Plug the cable, charger or headset without removing the case
3. Bottom Case Vented for Maximum Heat Dissipation
4. Fully protect your device from scrapes and scratches
Kindly Note:
Please check your model number at the bottom of your MacBook begin with "A"
Or see the model guide we provided as below or the product images
If you are not sure the case is compatible with, please contact Energia Team Service
Case Compatible with:
MacBook Air 13 inch Only
Model: A1466 and A1369
Case NOT Compatible with:
MacBook Air 11 inch (A1465/A1370)
MacBook Pro 13 inch (CD Drive) (A1278)
MacBook Pro 13 inch with Retina Display without CD Drive (A1502/A1425)
MacBook Pro 15 inch with Retina Display (A1398)
MacBook 12 inch with Retina Display (A1534)
2016 Released MacBook Pro 13 inch with Retina Display (Models A1706/A1708 – With and Without Touch Bar/ID)
2016 Released MacBook Pro 15 inch with Retina Display(A1707)
Installation
Install the back snaps first, snapping 2 bottom buckles
Then the front snaps, pressing 3 top buckles
https://couponmatrix.uk/posts/wp-content/uploads/2018/03/41ilCcoLJxL._SL160_.jpg
Only fits for Apple MacBook Air 13 inch Model A1369 and A1466. Please check the model number at the bottom of your MacBook to see if it is compatible or not.
NO CUT OUT design. Protect your MacBook from scrapes and dust. Rubberized feet design keeps your laptop firmly in place.
Made of high quality materials. Full access to all buttons and features. All ports are 100% accessible as if no case were mounted.
2 parts snap on design easy to take on and off. Protects your MacBook from accidental hard knocks and scratches. The bottom part is fully vented to allow effective and safe heat dissipation.
iDOO brand is specialized in MacBook case design and production. We offer various selections of fashionable patterns and colors for all MacBook models. Please search 'iDOO MacBook case' for more choices.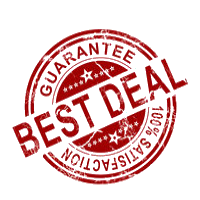 Special Offers: Sale Category