iiyama T1731SAW-B1 17″ ProLite SAW Touch Screen LED Monitor – Black – Sale Item
https://couponmatrix.uk/posts/wp-content/uploads/2018/03/41q96q8XFHL._SL160_.jpg
SURFACE ACOUSTIC WAVE TOUCH – Surface acoustic wave uses ultrasonic waves that pass over the panel. When the panel is touched, a portion of the wave is absorbed and a touch event is registered. Surface Acoustic Touch screens are activated with finger or a soft stylus touch.
IP54 – The IP Code classifies how resistant a device is to foreign objects and moisture. IP54 means that the monitor will operate in dusty conditions, and will resist splashing water.
SCRATCH RESISTANCE – Scratch resistance is essential for touch solutions used in public places and schools. This is achieved thanks to a glass overlay covering the screen.
SPEAKERS – This LED monitor is equipped with two high quality stereo speakers.
VESA – VESA mount compliance means you can easily mount the LFD to any mounting that complies with the VESA standard.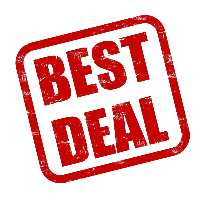 More Promoted: Sale Products