Lava | Kaliko – Personal DAB / DAB+ Digital & FM Radio, Compact Portable Pocket Design with Built-in Rechargeable Battery and Headphones Included – Listen for up to Ten Hours Between Charges – Bargain
Kaliko by Lava is a personal pocket DAB / DAB+ Digital & FM Radio which is ideal for commuters, sports fans or simply those needing some extra entertainment which doesn't run up phone data charges. The DAB / DAB+ Digital tuner will automatically scan for all your available stations and list them alphabetically, making it easy to find your favourites. If you're in an area without digital coverage you can switch easily to FM radio. For your convenience you can also save your most frequently listened to stations to one of twenty available presets. Kaliko features a powerful built-in rechargeable Lithium-ion battery, which will deliver around 10 hours of listening time between charges. This extended battery run time is ideal for a week's commuting or a full day at a sporting event. To recharge the battery simply use the Micro-CM© USB cable which is included. In addition to the charging cable you also receive a pair of in-ear headphones free of charge with your Kaliko which means you can start enjoying the radio straight out the box. If you wish to use your own headphones that's no problem, although we recommend against headphones with an in-line microphone as this may reduce the radio reception. Kaliko is designed in the UK with a focus on ensure the radio is compact and portable enough to fit your pocket but also has intuitive controls with soft touch buttons that make the radio feel great in the hand. As you should expect from a British brand, Lava offer 7 day per week customer support with a team based in the UK ready to answer any of your questions or queries, for complete peace of mind.
https://images-eu.ssl-images-amazon.com/images/I/51oqsrpX5OL._SL160_.jpg
DAB & DAB+ DIGITAL RADIO – Listen to all your favourite stations, on the go, in digital quality without running up costly data charges on your phone. Ideal for sports commentaries.
FM Radio – If you prefer to stay analogue or reach an area without digital coverage, simply switch to FM and keep listening with a handy auto-scan feature to quickly find the right station.
BUILT-IN RECHARGEABLE BATTERY – You can listen for around 10 hours between charges making this personal radio ideal for commuters or a full day at an event & recharging is simply via Micro-CM© USB.
HEADPHONES INCLUDED – Kaliko comes with a pair of stereo in-ear headphones included free of charge, so you can start listening as soon as you open the box, alternatively connect your own headphones.
DESIGNED IN THE UK – Kaliko is designed in the UK to fit easily in any pocket but also feel great in the hand with soft touch buttons that are easy to navigate.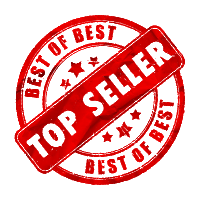 View More: Sale Category