LEGO Ninjago 70594 The Lighthouse Siege Building Kit (767 Piece) by LEGO – Bonus Price
Jay and Nya are seeking refuge in the lighthouse and are setting up loads of traps ready for an attack by the sky pirates. Dodge the rapid-fire shots from the pirates' jet. Activate the entrance steps' trap function to send invaders tumbling straight into the prison below. Show your ninja parkour skills to climb up and down the walls or slide down the pipe into combat with the enemy. Tip dynamite on the sky pirates, battle Nadakhan for the Djinn Blade and claim victory!
https://couponmatrix.uk/posts/wp-content/uploads/2018/03/61ef7Hx4qcL._SL160_.jpg
The set includes a multi-story lighthouse and sky pirates' jet.
Press down on the golden weathervane at the top of the lighthouse to make the light brick glow.
Activate the front steps' trap function to make invaders fall straight into the basement prison.
Climb or descend the wall elements with the ninja minifigures in true ninja style.
Weapons include Nya's 2 golden swords, Jay's Golden Scythe, Nadakhan's Djinn Blade, Battle Flintlocke's 2 guns, Battle Clancee's fang broom and the sky pirates' stud shooter.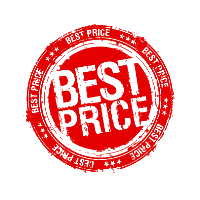 More Promoted: Sale Bargains