Lion Mane Fancy Dress Costume for Cats. Fun Pet Apparel for Parties and Halloween
YOU ARE A HAIR-PIECE AWAY FROM BEING KING
Dear Cat,
We know how you like routine, and that's great but honestly, sometimes you have to pull something extra out of the hat to get the cream. Yes, your folks see you hanging around, lounging on the window sill, stretched before the fire or digging up the neighbour's roses, isn't it time to do something different, to live the life of being a lion? A lion! Think about it. How much meat does a lion eat in one day? More than you are getting, that's how much.
So, turn your nose up at the KiteKat, walk away from the crunches and demand better! And who are they going to listen to, Tiddles, or Rex the Lion King?
Yep, you are a mane away from utter respect. When you flex your claws, people will shiver, and you know what that means? It means anything you want. Wear a mane, and get what you want. Simple. Five minutes of photos, parties, looking cute and then strike with the demands. That's how it works. Slink out of the door knowing it is you who rules the house. Feel proud! Feel like a KING!
REMEMBER A MOGGIE'S HAPPINESSIS MORE IMPORTANT THAN LAUGHS, PLEASE MAKE SURE HE IS NOT TOO HOT AND STAY PURRFECTLY COMFORTABLE
https://couponmatrix.uk/posts/wp-content/uploads/2018/03/51y9aeGHVWL._SL160_.jpg
LION's MANE FELINE FANCY DRESS: Cat owners know that secretly their cats think they are lions. They stretch out in the sun, regard their territory with smug satisfaction and go for a hunt when they can be bothered. All that has been missing is the lion's mane but not any longer! Here it is, in its full glory.
KITTY DELIGHT: From everyday domestic cat, to ferocious king of the jungle in one easy-to-fit movement. Comes complete with Lion ears! Life doesn't get any better. Warning: do not use for pet passport photographs, ID scan images, or wanted posters, it just confuses people.
GREAT FOR A NEW LINKEDIN PROFILE PICTURE: Yes, your cat has a profile: chief mouse catcher, Director of Fishes IS Uz, that sort of thing and the more it can show the world that it dominates everything in sight the happier it will be. A lion's mane is high on a cat's Go-Get menu.
CUTE FOR PARTIES AND EVENTS: Yep, your cat will tolerate a photo for its Social Media presence and may even play cute at parties. Place this lion costume on your favourite puss and watch visitors go all gooey over how cute it looks. Then one flick through the cat-flap and the neighbouring cats will be terrorised by a new lion!
ELASTICATED FIT FOR COMFORT: Please remember that your pet may feel hotter than normal and its ears will be beneath the lion costume (which has lion's ears). Otherwise, it will be delighted at all the attention it gets! Inwardly, maybe.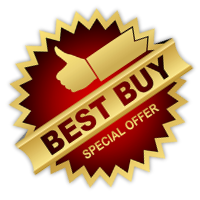 Special Offers: Sale Items