Lovely Kid's Glove Puppet Hand Dolls With Dairy Cow Pattern, Boy – Bargain
Ships from HongKong. Made of soft fabric. Very entertaining for children and easy to use your children's bed story will be more lively Lots of entertainment,just use your imagination Plush and adorable, great for stage and puppet theater, storytelling, teaching, daycare, pre-school, pretend play, role-playing, presentations, games, parties and gifts. Easy to care for years of play. Comfortably slips over the hand. Very entertaining for children and easy to use, wonderful gift for both boys and girls.
https://couponmatrix.uk/posts/wp-content/uploads/2018/03/41uNpQE0ByL._SL160_.jpg
Material: Plush, Blended fabrics.
About 15 cm wide bottom openings.
Height: 24 cm (the full body from head to toe of the puppet)
An exquisite soft hand puppet made from cozy material.
Easy to be manipulated by junior or average adult hand.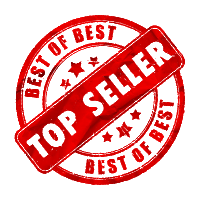 Related Items: Sale Category