MP3 Player Music Media ES Traders® 8GB With Radio, Voice Recorder, Games 4th Generation – Reduced
Specifications:
1.8″ Screen TFT 65K colour display.
Storage: 8GB built-in memory.
5 pin CM© USB cable for high speed data transfer
Product weight: 30g
Features:
Built-In picture viewer supports JPG & GIF.
Supportsaudio formats: WMA, WAV, MP3.
Supports AMV Video Format.
ID3 lyrics display with song title.
Built-In FM Radio (Tuner 87MHz – 108MHz) -store selected radio frequency into the memory. Please note the signal quality may vary depending on your location.
7 different equalizer modes: Normal/Jazz/Pop/Classic/Rock/ Soft/Jazz/DBB.
5 playing modes: Repeat One/Repeat All/Repeat Folder/Play Random/Play Normal.
Built-In rechargeable Li-Ion battery via charger or CM© USB cable to PC.
Audio play time: 6-7 hours.
Video play time: 2-3 hours.
1 hour quick charge Plug and play.
Screen automatic turn-off function.
High quality voice digital recording with built-in microphone.
Available in the following colours: Blue, Pink, Black, Gold and Red
Package Including:
1 x 8GB MP3 player
1 x CM© USB charger
1 x Earphone set
1 x Instruction manual
Transferring music onto the MP3:
Connect MP3 to CM© USB charger and PC, CM© Laptop or CM© USB port.
Allow one hour for device to be fully charged
Keep the MP3 connected to PC or CM© Laptop, open music folder on your computer and copy files from this folder into the MP3 driver (found under My Computer section).
Alternatively, connect to laptop or PC with windows media, click on sync tab, drag music into the sync list and click on start sync.
If you required any further information or detailed user manual please email us.
https://couponmatrix.uk/posts/wp-content/uploads/2018/03/51AqBXMsZLL._SL160_.jpg
Original Internal Memory Built in rechargeable battery 1.8 Screen
Holds up to 4,000 songs with 8GB of built-in flash memory card
Supported audio formats: MP3, WMA, ASF, support video format:AMV ( Does not suport Itunes)
Ultra Small And Light Design, Put It In The Pocket You Can Enjoy Music Everywhere.
Package Content: 8GB MP3 player, Good Sound earphone, CM© USB 2.0 Cable, new version operation guide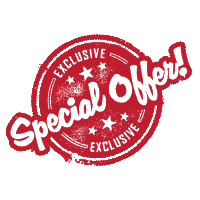 Bumper Bargains: Sale Bargains