Murder at Curst Mansion – murder mystery game for 6 players
It is the roaring-twenties and the famous millionaire William Curst is hosting another decadent evening at his infamous mansion. However, the festivities are soon cut short when a local journalist, Oscar Tame, is found dead on the Curst property!
It is up to you to work out who is the guilty party. Who has forgotten to cover their tracks?
The suspects:
William Curst – The Rich Man

Carrie Onvamping – The Elegant Socialite

Lessie Smore – The Jazz Singer

Al Capop – The Gangster

Alice Sedd – The Bigshot Publicist

Lois Bong– The High-flying Journalist

THIS GAME IS RATED: MATURE
This game contains content that may be suitable for persons ages 18 and older. This game contains:
A murder – violence suggested.
Alcohol Reference – Reference to and/or images of alcoholic beverages.
Comic Mischief – Depictions or dialogue involving slapstick or suggestive humor.
Mature Themes – Affairs and homosexuality mentioned. Also provocative references or materials and sexual innuendo. Acting as if attracted to particular characters is suggested in the character backgrounds.
https://couponmatrix.uk/posts/wp-content/uploads/2018/03/31U3-K9I8EL._SL160_.jpg
6 character booklets and name labels
6 invitations and envelopes
CD and script of inspector (which means you can invite an extra guest if wished)
Full instructions
After sales support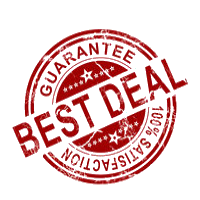 View More: Sale Category