Murder Within Tent – murder mystery game for 8 players – Mega Discount
During the day, the campers arrive and set up their tents and it soon becomes obvious that apart from one other tent that was already up before they arrived, they are the only ones staying at the site. As night falls, one of the lady campers visits this lone tent and makes a grisly discovery – inside the tent is the dead body of a woman!
The suspects:
Doug Latreen – Managing Director
Tara Pawlin – Newspaper reporter
Guy Ropes – Adventure Holiday Salesperson
Barbie Kew – Air Stewardess
Walter Proof – Dentist
Sally Forth – Butcher
Billy Canne – One of the rich unemployed.
Peggy Tin – Insurance salesperson
THIS GAME IS RATED: MATURE
This game contains content that may be suitable for persons ages 18 and older. This game contains:
Bullying Themes – The dead were known bullies of their Scouting and Guiding charges.
Sexual Themes – Mild. Characters are supposed to interact in a flirting way.
A murder – violence suggested, and references to horror writing and rabbit killing.
https://couponmatrix.uk/posts/wp-content/uploads/2018/03/41r0WsAPcvL._SL160_.jpg
8 character booklets and name labels
8 invitations and envelopes
CD and script of inspector (which means you can invite an extra guest if wished)
Full instructions
After sales support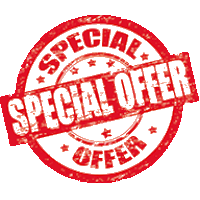 Related Items: Sale Products