MutecPower CAT5E Indoor Ethernet RJ45 100M CCA Internet Router Web Networking Patch Lead LAN Cable 300ft – Price Special
This MutecPower CAT5E cable is perfect for all your indoor networking projects with it's easy to use pull box and 1 meter markings on the cable so you know how much cable you have left.
Perfect to connect to PCs, ADSL routers, modems, hubs, switches, and many more
This is a top quality cable, 24AWG which makes it ideal for CCTV or network installation jobs.
Specifications:
– Conductors material: 23AWG
– Insulation material: HDPE
– Insulation thickness: 0.195 mm +-0.02
– Insulation OD: 0.90 mm +-0.02br /> – Jacket material: PVC
– Jacket rip Cord: Yes
– Jacket Thickness (Outer Jacket: 0.55±0.1mm
– Jacket OD (Outer Jacket): 5.0±0.2mm
– Jacket color: Grey
Electrical Characteristics:
– Nominal Characterictics Impedance @100MHz: 100±15?
– Nominal Conductor DC Resistance @ 20°C: <15.5?/100m
– Nominal Conductor Capacitance: <5.6nF/100m
– Propagation Delay: <538ns/100m
https://couponmatrix.uk/posts/wp-content/uploads/2018/03/41fOBK4g5QL._SL160_.jpg
100m (300 ft) CAT5E INTERNAL Ethernet cable, suitable for CCTV, IP camera's, Computer Network cabling, VoIP telephone systems, modems, routers, hubs, Smart TV, Xbox, PlayStation, Nintendo Wii, Sky/Virgin/BT Box
Transfers data at the speed of up to 100 Megabits per second (Mbps), 100mhz frequency
Easy pull solid boxed reel. 0.50mm CCA fast solid conductor.
Also available from ACCESSFOX: Pre-made (with RJ45 plugs) CAT5e 10m, 20m, 30m , 50M 75M ; 305m (External), 305m (Internal); Pre-made (with BNC plugs)
ROHS Approved, meets all regulations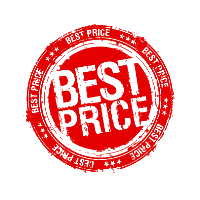 Related Items: Sale Items