Paw Patrol Toys Bundle – Magnetic Scribbler (Medium), Sticker Pad & Stickers – Sale Item
A fun-filled Paw Patrol CM© toys bundle guaranteed to provide hours of entertainment for any Paw Patrol fan! Perfect for car journeys or at home, this ideal gift will inspire creativity in Paw Patrol enthusiasts.
Featuring a great magnetic scribbler containing your favourite Paw Patrol characters along the side. With a blue frame, pen and erase button, draw endless images and shapes, then simply slide the button across to remove the images and start again. Includes: 1 x magnetic scribbler, 2 x magnetic stampers and 1 x magnetic pen.
Bundle also contains a Paw Patrol Sticker Pad. Join Ryder, Marshall, Chase, and the rest of the Paw Patrol gang as they help out the citizens of Adventure Bay! Finish the daring profiles and scenes with your amazing stickers. Comes with a bonus Paw Patrol Sticker Fun Set with 5 sheets of stickers to really bring the Paw Patrol puppies to life! Each sheet measures approximately 26cm X 7.5cm and contains between 9 and 11 individual stickers.
Suitable for those over the age of 3 years.
https://couponmatrix.uk/posts/wp-content/uploads/2018/03/61hyQxkreFL._SL160_.jpg
TAKE YOUR FAVOURITE PAW PATROL CHARACTERS EVERYWHERE – Containing a medium-sized magnetic scribbler, a sticker pad, and a pack of stickers, this Paw Patrol CM© toy bundle is perfect for keeping young fans busy at home, on car journeys or anytime you're on the go.
GET READY FOR SOME DOODLING FUN – Draw endless images and shapes with the Paw Patrol gang keeping you company on the sides of the scribbler. Simply slide the button across to remove your drawings and start again. Measures approximately: H38, W28, D3cm
HELP OUT THE PAW PATROL GANG AT ADVENTURE BAY – Finish the daring profiles and scenes in the Paw Patrol Sticker Pad. Contains over 30 stickers & 7 full sticker scenes.
BONUS STICKERS FOR EXTRA FUN – Keep the adventure going with the Sticker Fun Set, containing 5 sticker sheets.
This perfect gift will brighten the day for any Paw Patrol fan!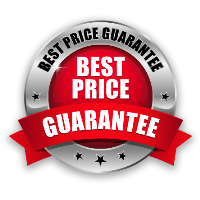 More Promoted: Sale Bargains