REIDEA 700ml Compact and Portable Air Dehumidifier, Powerful Small Size Dehumidifier for Damp, Moisture, Mould in Bedroom, Bathroom, Office, Kitchen, Basement, Garage
REIDEA Dehumidifier is a practical, quiet, and environmentally-friendly device,
ideal for those who need to purify air at home or work without any noise or energy waste.
Its cooling technology makes it perfect to keep any space comfortable and clean.
With its great collection capacity, it purifies air by eliminating mold and moisture.
Whether you want to use it in your kitchen or in your bedroom, it will help you to live in a clean and pure environment.
Are you looking for a quiet and practical dehumidifier? This is the perfect device for you:
since it does not emit any noise, it will allow you to sleep soundly.
Moreover, it is very easy to clean: you just have to remove the detachable water tank.
If you have an environmentally-friendly lifestyle, this dehumidifier is ideal for your needs:
its consumption is very low and it is integrated with auto shut-off function:
when maximum capacity is reached, it will stop to operate.
Its practicality extends to customer service: this product provides a 30 days money back or exchange guarantee.
What about the warranty? It lasts 24 months, with the help of a professional customer service.
SPECIFICATION:
Collection Capacity: Approximately 300ml per day at 30℃, 80% RH
Cooling Element: Thermo-Electric Peltier Module
Size: 163*107*267mm
Power: 23W
Voltage: DC 9V
Maximum Tank Capacity: 700ml
Package contents:
1× Dehumidifier
1× Power Adapter
1× User Maunal
1× Instruction Manual
https://images-eu.ssl-images-amazon.com/images/I/41r97vL%2B00L._SL160_.jpg
Large Capacity: 700ml water tank keeps your space cool and comfortable by removing up to 300ml of water per day at temperature at 86°F, RH80%.Suit for spaces up to 20㎡.
Whisper Quiet: This dehumidifier applies peltier technology with no compressor, perfect for relaxing and sleeping. (It emits noise below 25 dB)
Energy Saving: It operates at a low temperature and low consumption with auto shut-off function when maximum capacity reached.
Environmentally-Friendly: Ideal for cleaning air and removing damp, mold and moisture from home, kitchen, bedroom, caravan, garage, bookcase, wardrobe, shoebox, office, bathroom and so on.
Perfect After-sale Service: We provides 30 days money back or exchange guarantee, 12 months warranty with professional customer service.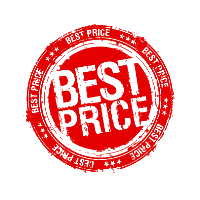 Discounted: Sale Category