School Backpack Teen Girls School bag Set with Lunch Bag Pencil Case Black – Limited Price
Item Description:
The backpack is made of high-grade durable material, simple but in style design.
Large capacity design, most of your living necessities can be loaded freely.
Scientific and reasonable pocket and lining design will let your goods lay in the bag in an orderly way.
This stylish bag combines classic vintage style with high quality accents, careful construction, and durable hardware to create a timeless but modern style anyone can appreciate.
Note:
Please note every bag is made to specification with care, but slight size variances can occur due to the handmade nature of this product. Colors and patterns are as pictured; however due to differing brightness & contrast settings, actual colors may vary slightly from appearance in photos. MFG Limitations: do get wet, avoid heat, avoid squeezing, etc.
https://couponmatrix.uk/posts/wp-content/uploads/2018/03/51xg0zGRMsL._SL160_.jpg
3 in 1 SET: laptop backpack + messenger bag+ pencil case(3 pcs), with durable quality and embroidery design, cute and fashionable.
Material: durable and practical high quality canvas.
Product Dimensions: 12.20*17.32*6.30 inches/31*44*16 cm(L*H*W)
Backpack can accommodate a 15 inch laptop computer, wallets, books, magazines, iPad, iPhone, ect. The side pockets can put a water bottle and umbrella.
Easy style using for: school, hiking, camping, shopping, overnight stay etc.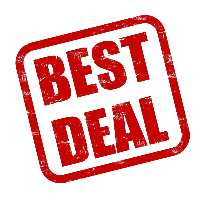 Special Offers: Sale Category