Snow Island Juicer Machine/ Maker – Electric Whole Fruit & Vegetable Stainless Steel Centrifugal Juice Extractor (Red)
Description:
100% brand new and high  quality
material: Plastic
Voltage: 220V
Power: 150W
Speed: 50-60
Capacity: 1750ml
Use: Fully automatic
Juicer Additional features: juice, milk shake, stir
Pulp capacity: 1.001L (inclusive) -1.5L (inclusive)
feature:  88mm large diameter, caliber, you can put the whole fruit into the juice
Tip: 1. Can not be washed with water, or does not lead to deformation.
2. Sugarcane, yam, ginger, nuts, dried dates, walnuts, etc. can not be juice.
3. Before the juice, check the yellow plug at the bottom of the slag separator.
color:  red,gold
Size:25*16*53cm
package: 1 pcs Juicer    in a pack
https://couponmatrix.uk/posts/wp-content/uploads/2018/03/51YkimtXV4L._SL160_.jpg
Capacity: 1750ml
Feature: 88mm large diameter, caliber, you can put the whole fruit into the juice
Pulp capacity: 1.001L (inclusive) -1.5L (inclusive)
Size:25*16*53cm
Package: 1 pcs Juicer in a pack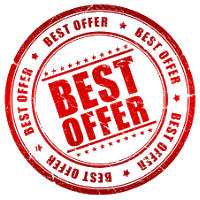 Special Offers: Sale Bargains