SONARIN 3 in 1 Baby Play Mat & Activity Gym,Ball Pit,Mesh Sides,Colorful & Interactive,Ideal Gift(Lion)
Product Information:
– Large space, baby lying, sitting, playing at will. Soft mesh fence around to protect your baby.
– Rattles, dolls, colored ornaments, each CM© toy can be disassembled,to promote the baby's ability to identify different things, develop baby's motor skills and thinking skills.
– 3-in-1 activity gym, equipped with 30 light-as-air balls, allows the baby to enjoy a happy time, a perfect ball pit gaming environment.
– The activity gym is foldable so you can take it with you when you go out to play or visit family and friends.
– Exquisite color box packaging, beautifully packaged,ideal gift.
Technology:
We specialize in producing more than 30 years, the product quality is guaranteed.
We believe that good materials, stylish design and first-class technology will bring you a better product experience.
About SONARIN:
SONARIN company focused on research and development of maternal and child products,Committed to providing baby protection and care.
If you have any questions, please leave a message, we will reply to you within 24 hours and provide the best service.
If you are satisfied with our products, please give a positive feedback, we will thank you for your encouragement.
If you are not satisfied, please contact us, we will solve the problem until you are satisfied.
Thank you for coming our store, please enjoy shopping!
https://couponmatrix.uk/posts/wp-content/uploads/2018/03/51U5FmB9R0L._SL160_.jpg
Size:Activity Gym Diameter: 70cm (27.6 inch) Height: 52cm (20.5 inch) Fence Height: 20cm (7.87 inch). Color box length: 61cm (24 inch) Width: 50cm (19.7 inch) Height: 10cm (3.94 inch).
Colorful:4 Linkable Soft Plush Sea Pal CM© toys, 30 colorful marine balls stored in the head of the game mat. Bright colors stimulate baby's visual nerve development.
Description:3 in 1 multi-function, three forms, overhead discovery,pop-up mesh side surround,sit & play ball pit,suitable for babies of all ages, perfect game environment.
Great Quality:Advanced printing technology, exquisite design and patterns, no fading. Made of high-quality soft fabric, free of harmful elements, machine washable, easy to fold and carry.
After-sales Service:We are committed to each customer to provide dedicated service, and bear the responsibility of each product quality. Our goal is to win the customer's satisfaction with the best products and services. If you have any questions or suggestions, please contact us and we will reply as soon as possible.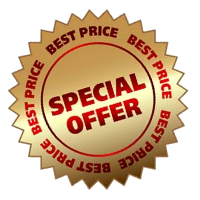 List More: Activity Sale Items