StarTech.com PCI100MMST – 100MBPS PCI MM ST FIBER ETHERNE – NIC NETWORK ADAPTER CARD IN
The PCI100MMST 100 Mbps Fiber Optic (MM ST) PCI Ethernet NIC offers the perfect "Fiber-to-the-desk" solution, enabling you to connect a computer directly to a fiber network.
The PCI Fiber Ethernet Adapter card is easy to install and is perfectly suited for high bandwidth applications with support for Full Duplex operation and 10/100 Mbps transfer speeds.
– Ideal for secure setups – Direct fiber means no electronic interference like standard RJ45 network cards;
– Versatile and comprehensive transfer support with Full Duplex 10/100 Mbps transfer speeds;
– Retain full speed to a remote terminal over distances of up to 2km.
Features
– Compliant with PCI rev. 2.1 standards;
– Advanced Configuration Power Management Interface (ACPI) 1.0;
– Supports PCI Bus Power Managements Interface Ver. 1.0/1.1 and Network Device Class Power Managements Ver. 1.0a;
– Supports PC99, PC2001, and NET PC requirements;
– VLAN Managment;
– NIC teaming LBFO(Low Balance & Fail Over) management;
– Optical Wavelength of 1310nm;
– Maximum fiber distance up to 2km;
– Wake on LAN support;
– Connection diagnostic utilities;
– WHQL drivers.
https://couponmatrix.uk/posts/wp-content/uploads/2018/03/41qzm5elp9L._SL160_.jpg
Optical Wavelength of 1310nm
Maximum fiber distance up to 2km
Connection diagnostic utilities
Wake on LAN support
WHQL drivers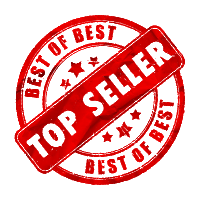 List More: Sale Category