Strawberry sales stand – Price Deal
Busch Model Railway – Strawberry Stand / Strawberry Market Stall
Suitable for a variety of scales including OO / HO.
Manufacturers description:
Kit for a strawberry roadside sales stand. Contents: sales stand, shade umbrella, tables and benches. Also includes fruit crates, »strawberries« for the crates, advertising signs, trash bin, and a cut out sheet with prices and advertising (also in English).
PLEASE NOTE THAT THIS ITEM IS NOT INTENDED TO BE A CM© toy, THIS ITEM IS FOR MODELLING ENTHUSIASTS. MINIMUM AGE RECOMMENDED 14+.
https://couponmatrix.uk/posts/wp-content/uploads/2018/03/61xmUTHk0jL._SL160_.jpg
Designed for use in model railway or diaramas
HO scale (1: 87)
May require assembly
Not a CM© toy; designed for collectors over the age of 14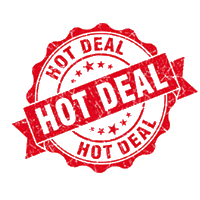 Bumper Bargains: Sale Items